Pasta with tuna and tomato sauce
Today we are going to present to you a new, super quick and easy to prepare gourmet recipe.
You will not need much more than a can of tuna and a jar of tomato sauce to decorate this pasta dish. For more taste we can add an onion and capers if you like that.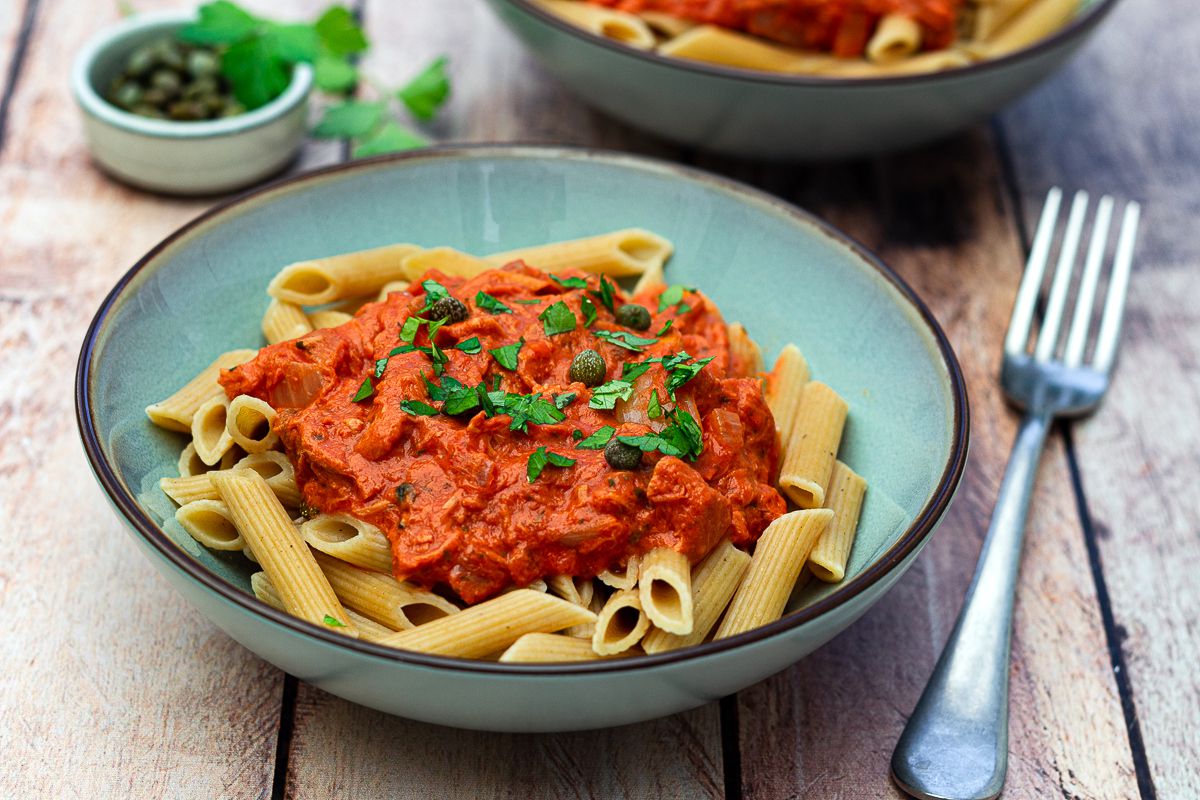 Ingredients: (for 4 people)
300g of pasta, preferably whole-weat
1 onion
a can of natural tuna (280g drained weight)
a 400g jar of tomato sauce
10cl of liquid cream
1 or 2 tsp capers (depending on taste)
1 tsp flat-leaf parsley, finely chopped
1 tsp olive oil
salt, pepper
Preparation:
Step 1. Cook the pasta in a pan of boiling salted water, following the directions on the packaging.
Step 2. Peel and finely chop the onion.
Step 3. Heat the olive oil in a large sauté pan and sauté the onion for a few minutes.
Step 4. Add the previously drained and crumbled tuna , tomato sauce, a little salt and pepper, mix well and simmer while the pasta cooks .
Step 5. At the end of cooking add the cream, capers and parsley, mix well and cook for 2 minutes
Step 6. Drain the pasta and serve with the sauce.